On April 15 in Ho Chi Minh city, the Seminar with the theme " Tu Phuong BOPP Film – Pioneer in Vietnam packaging" took place to launch a new brand of the production chain of the Plaschem Group.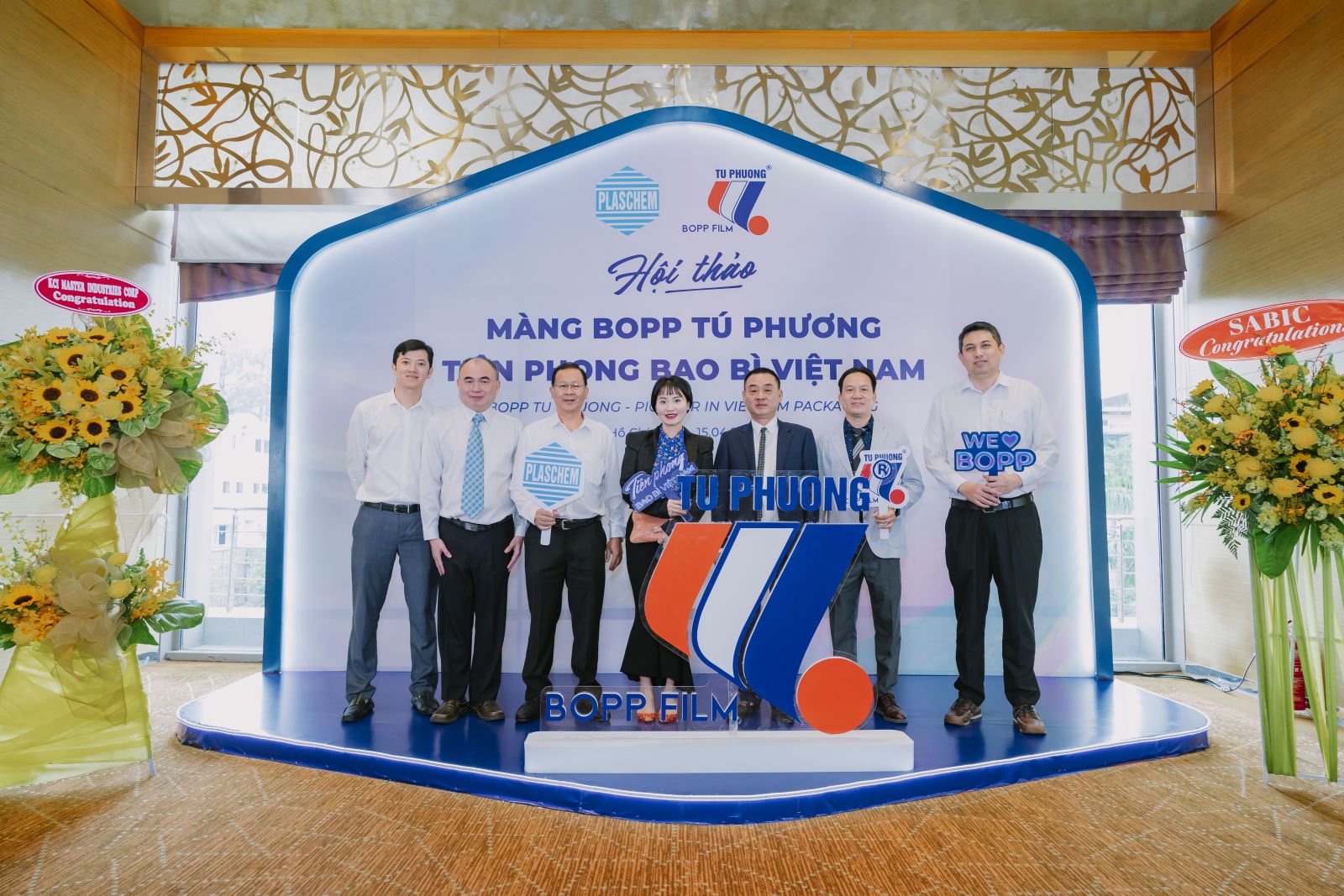 The Seminar "Tu Phuong BOPP Film – Pioneer in Vietnam packaging"
The Seminar has received a lot of attention the domestic partners North, Central, South and the international customers Europe, Thailand, Taiwan, Indonesia, Malaysia, Japan, Korea, Arab,…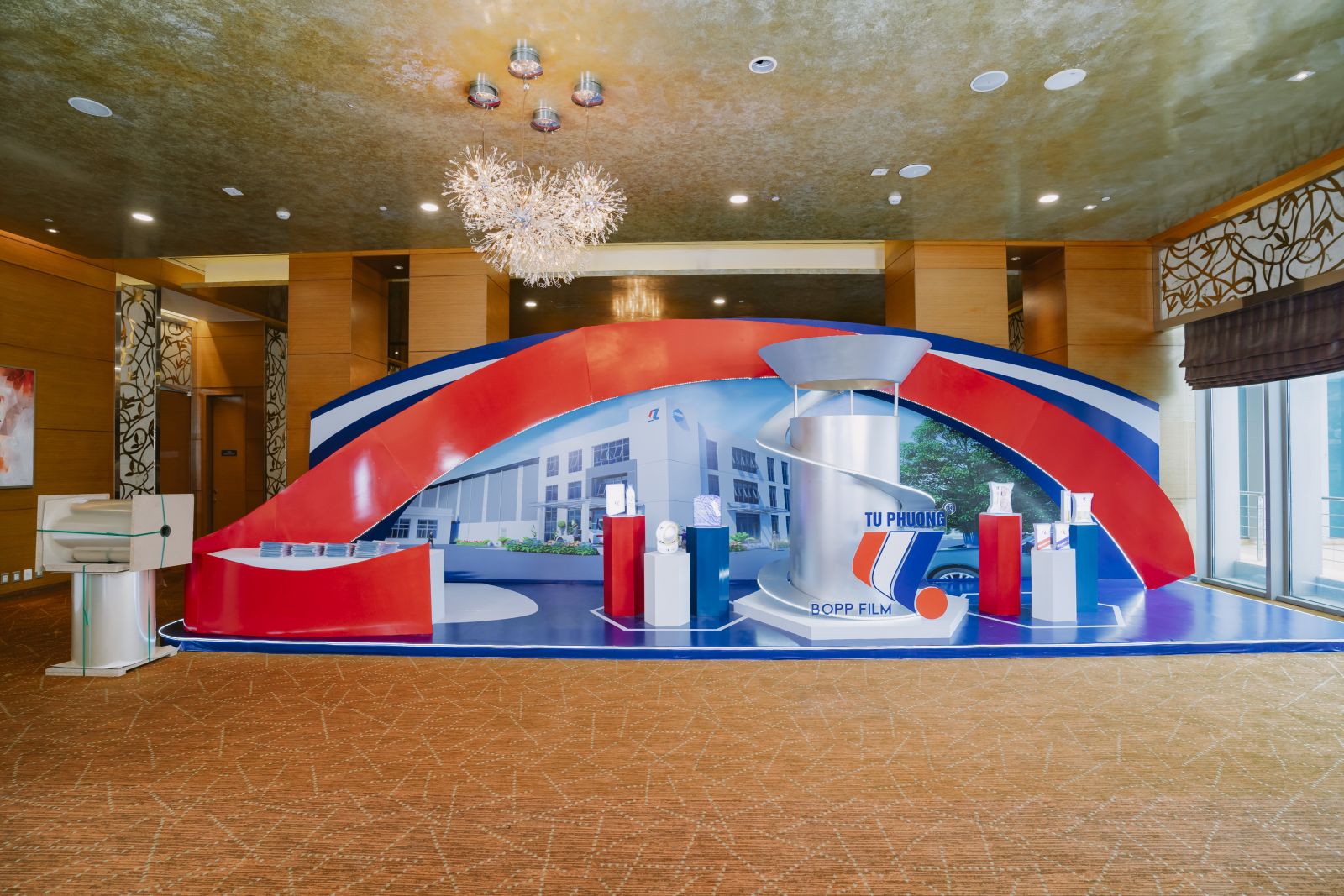 Exhibition area of BOPP Tu Phuong Film
By strong investment and a vision to the future, Plaschem Group will create an important supply of BOPP Film for the Vietnamese market and mark a major turning point in the Plastic market in Vietnam.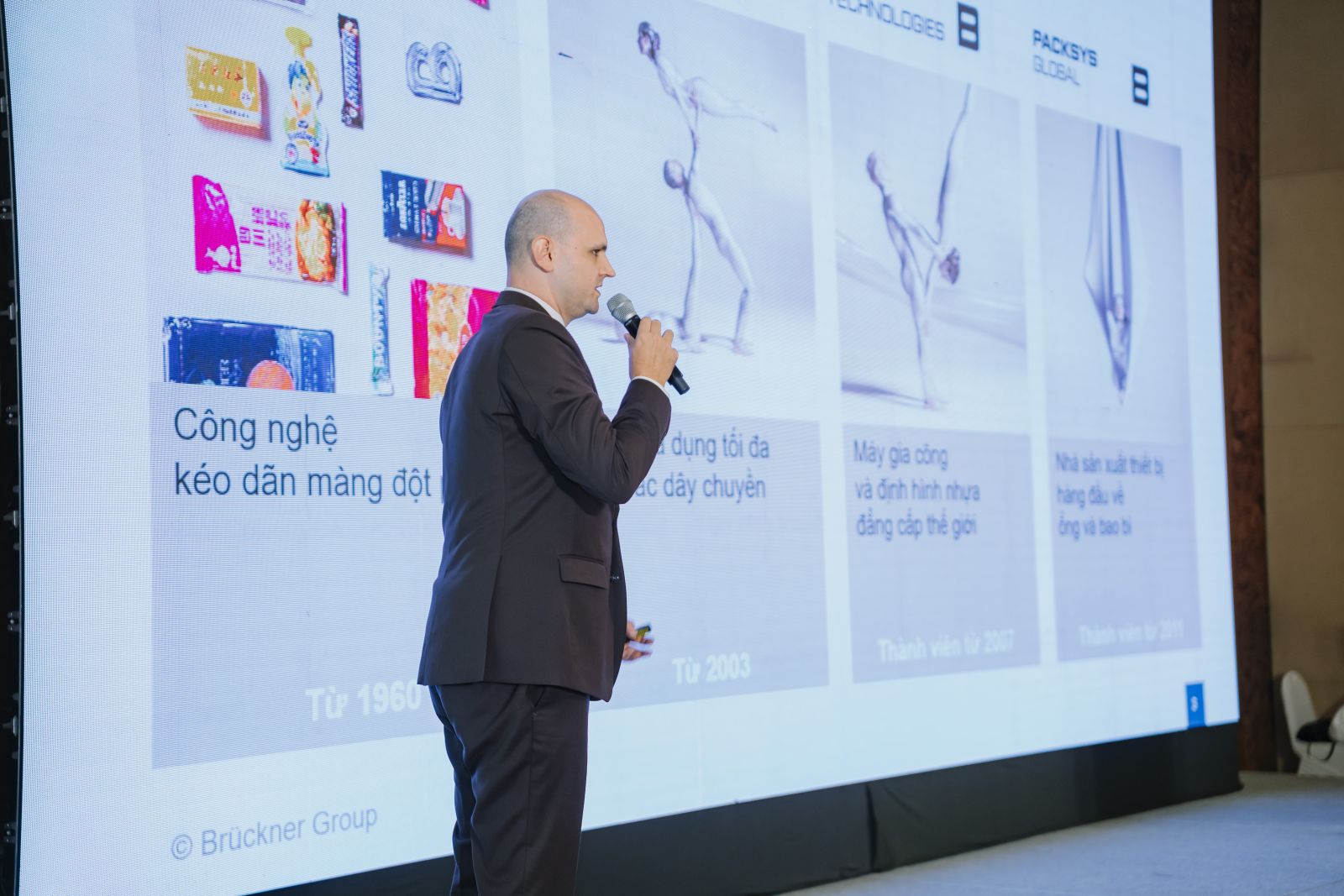 Mr. Xaver – Sales Director of Brueckner Group Asia Pacific Co. Ltd. shares the quality of Tu Phuong BOPP Film and the demand of BOPP film
Biaxially Oriented PolyPropylene (BOPP Film) is the film that has been stretched both mechanically and also in manually using cross direction technique, with the film thickness of 12 – 60 micrometers used in many areas such as making soft food packaging (noodles, confectionary, coffee,..); adhesive tapes, labels, wrapping paper, bags & pouches. Especially, in the food sector alone, the demand for BOPP film reached more than 5 million tons in 2019.
However, according to the statistics in 2021, the annual production of BOPP film in Vietnam is still quite short compared to the domestic demand. It is estimated that 75.000-80.000 tons equivalent to 60% of BOPP film production, must be imported China, Thailand, Malaysia every year.
In order to solve this issue, Plaschem Vietnam Group has invested strongly in the production and developed flexible packaging film BOPP, becoming the leader in this field in Vietnam.
Tu Phuong BOPP Factory – the solution to the shortage of quality BOPP Film
In early of 2021, although many difficulties and challenges caused by the global COVID-19 pandemic, Plaschem Group Joint Stock Company with the orientation and determination of Chairman Bui To Minh and the Board of Director started the construction of Tu Phuong BOPP Film Factory on a land of 50.000m2 in Tan An city, Long An province, located in Tu Phuong industrial cluster. The investment amount for this factory is up to 1.000 billion dongs.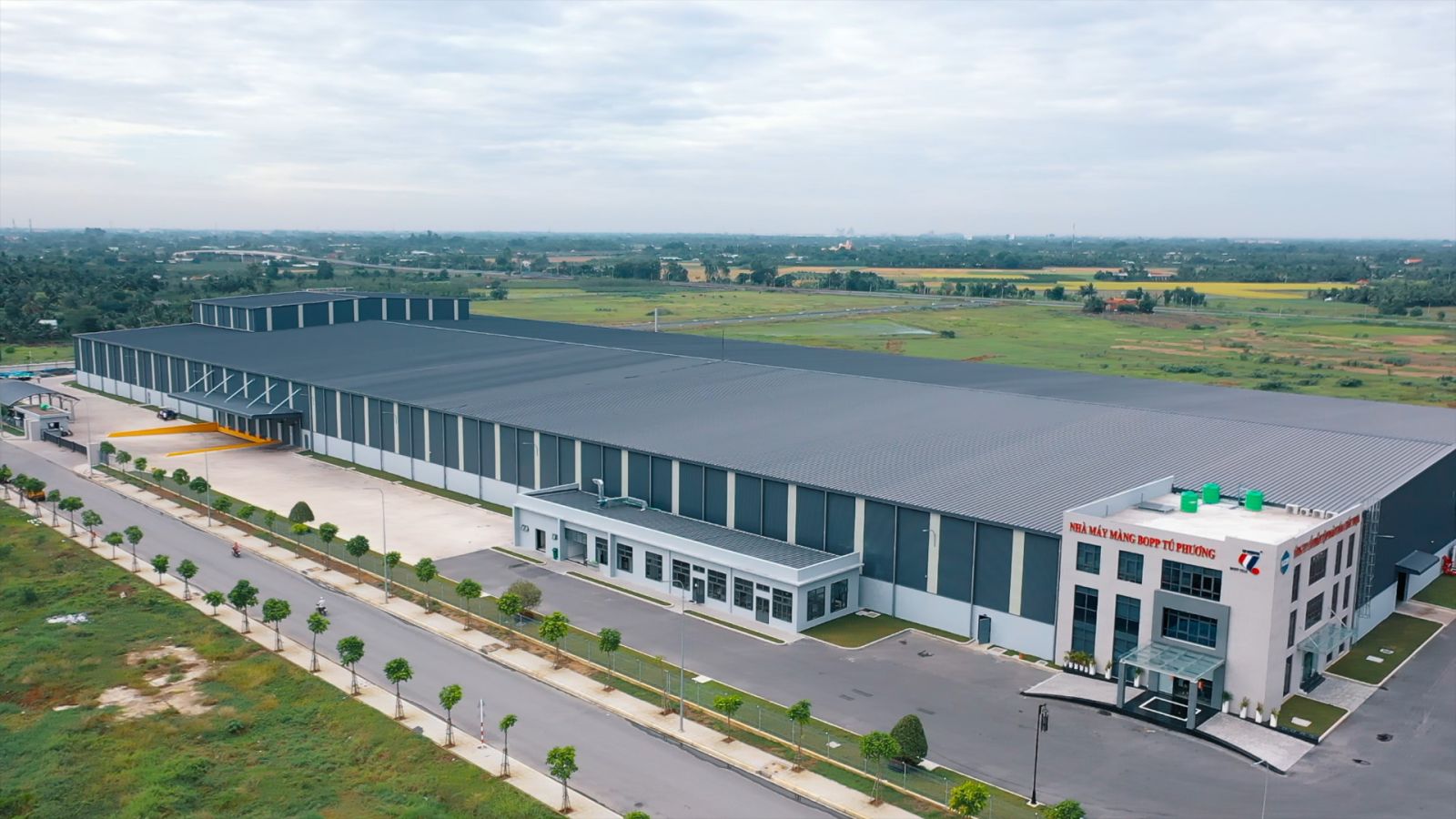 Tu Phuong BOPP Factory in Tu Phuong Industrial Cluster
It is known that Tu Phuong BOPP Factory is Plaschem's biggest project in 2021. Expected that the factory will supply about 51.000 tons of BOPP film every year, significantly meeting the shortage of the domestic market.
In particular, Tu Phuong BOPP is a factory with machinery lines completely imported Brueckner – a leading Corporation Germany in the prodution and installation of BOPP film production lines with nearly 800 similar lines in the world. Besides that, the personnel and international engineers with more than 30 years of experience who have worked at the big BOPP film manufacturers in Asia, are always present to ensure that the production stages to be operated correctly and smoothly.
Board of Director of Tu Phuong BOPP Factory
By the mordern production lines and technology transferred leading foreign industrial experts, each product Tu Phuong BOPP factory meets international standards despite being domestically produced.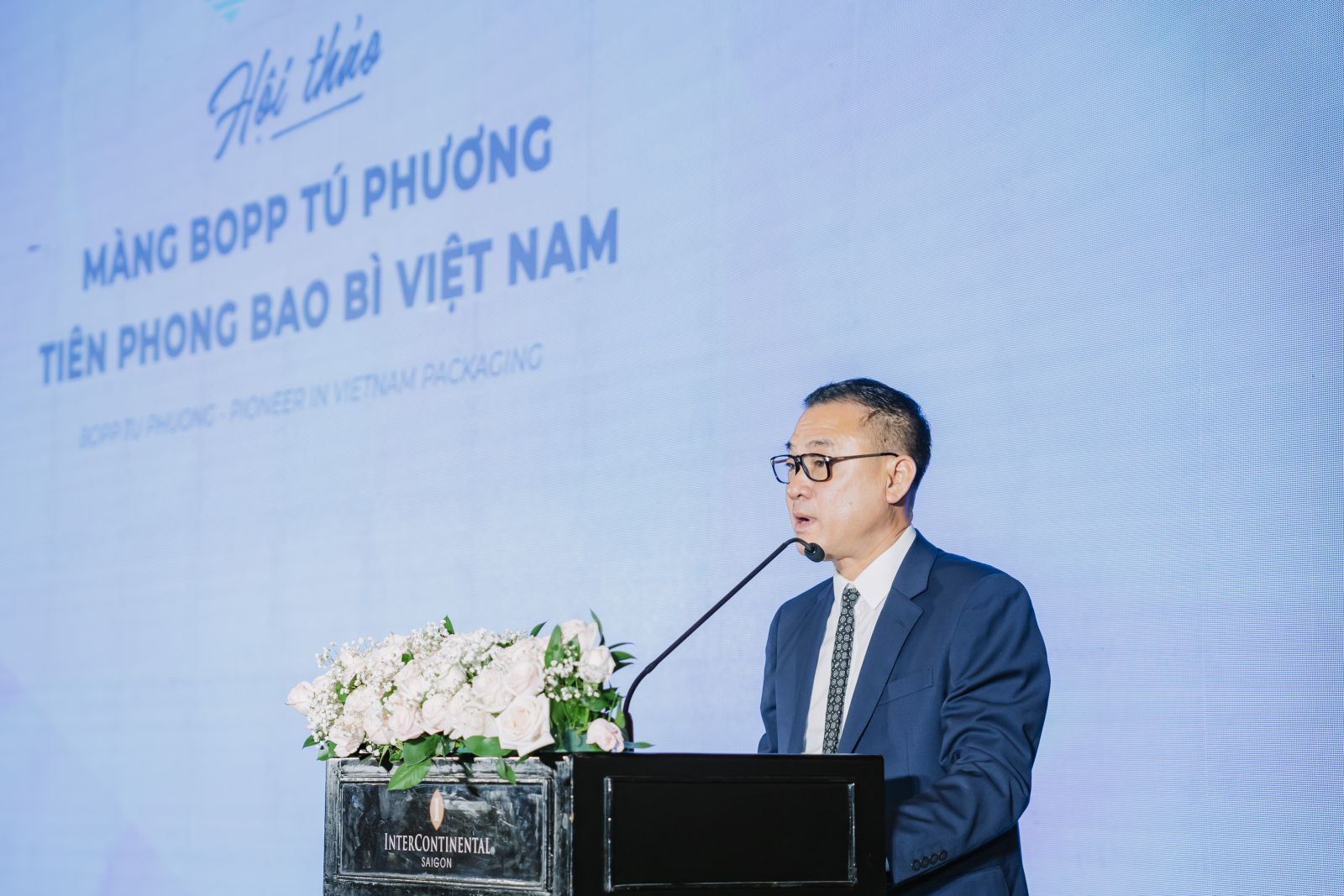 Chairman of Plaschem Vietnam - Bui To Minh
Chaiman Bui To Minh said: "We confidently affirm that we will supply flexible packaging film with top performance and quality in the market. The quality, reliability and resistance of Tu Phuong BOPP Film surpasses the domeastic products.
Besides that, Mr. Kwee Chew Lee – Director of Sales & Marketing BOPP Tu Phuong also said: "The company strategy is to be the biggest BOPP film supplier in Vietnam by providing high quality products with excellent service and also competitive pricing".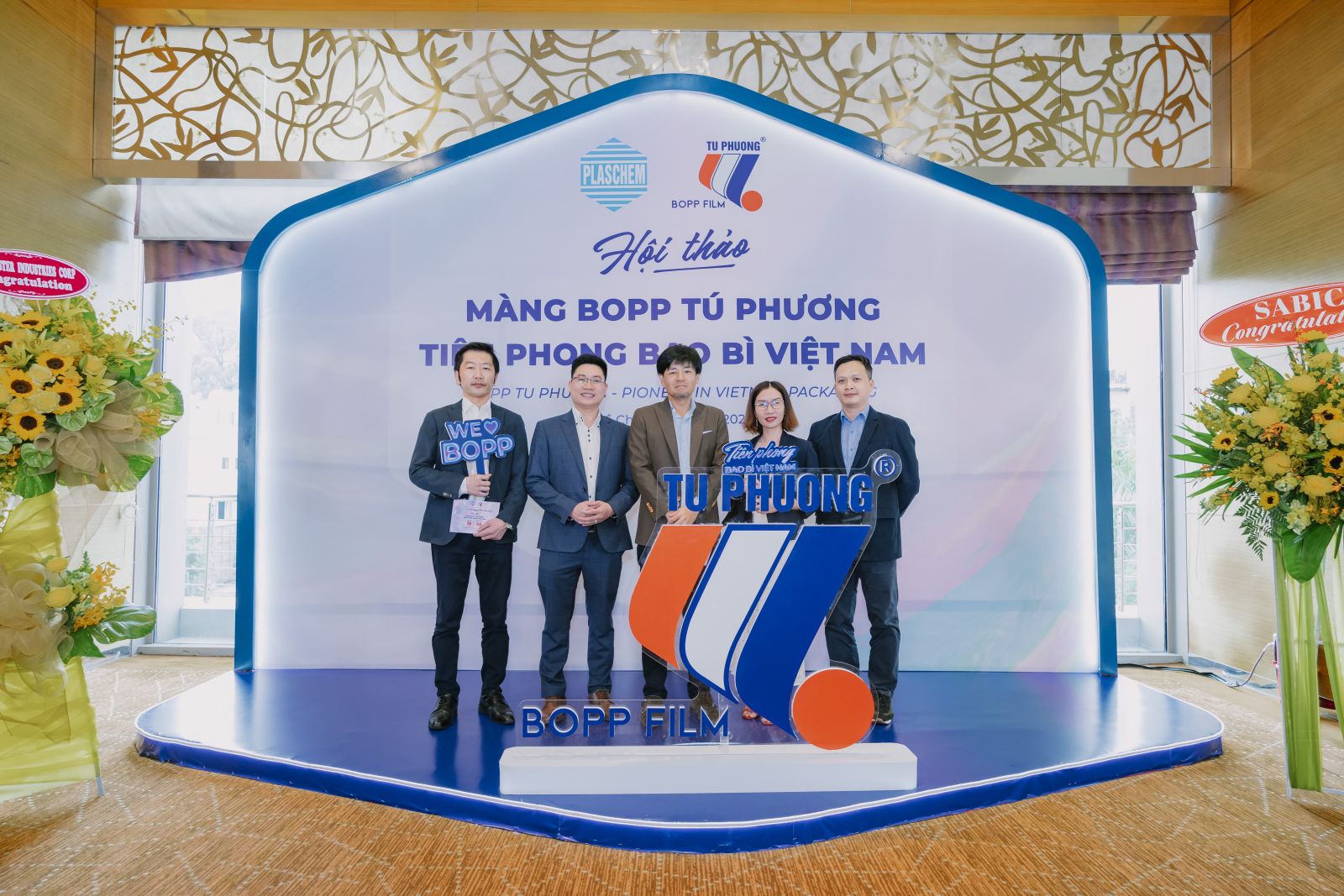 Japanese Hanwa's Representatives join the seminar  
Plaschem Vietnam: Constantly developing with a vision towards the future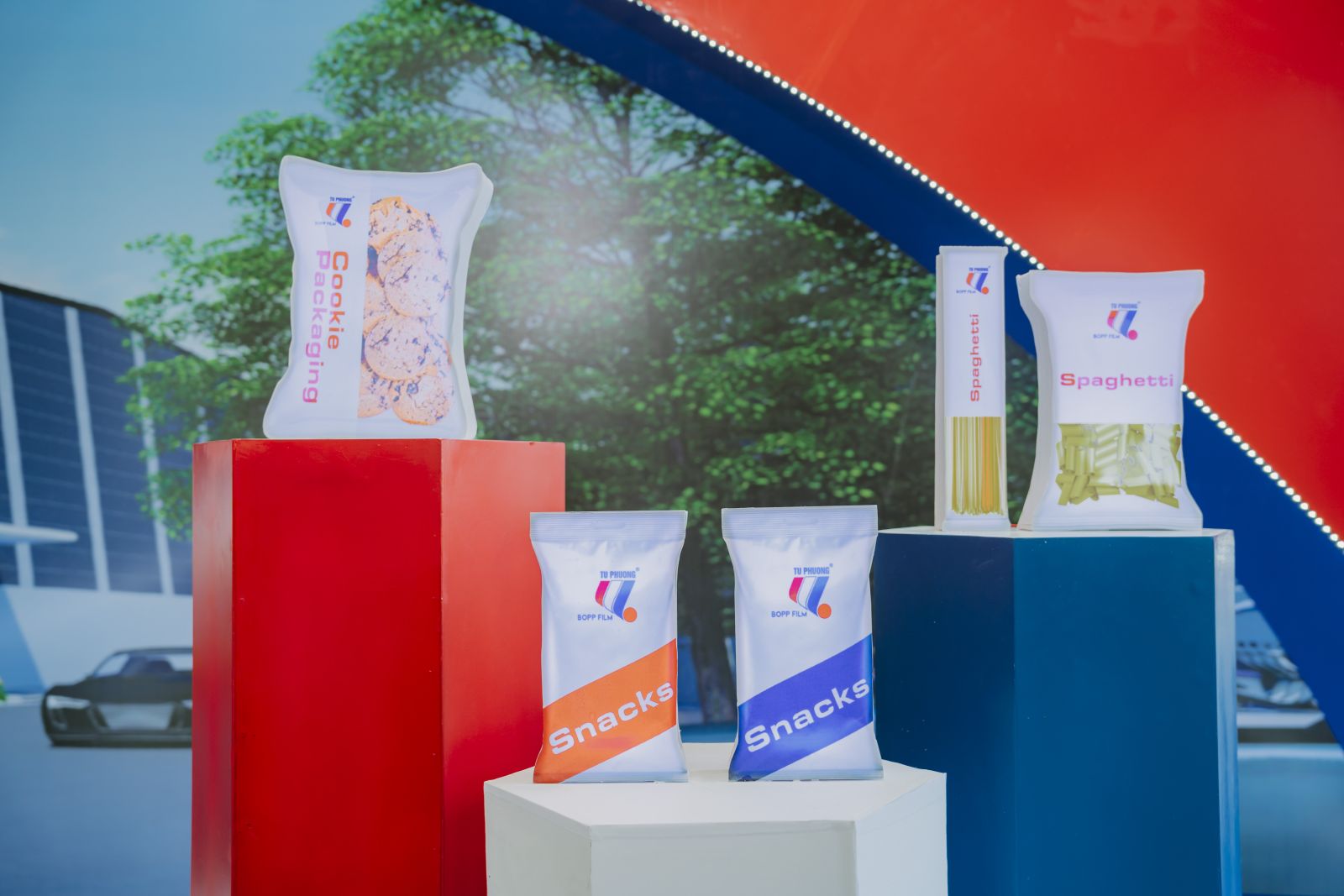 Application of BOPP Film
It is expected that in 2025, Plaschem Vietnam will be handed over the 2nd BOPP film production lines Brueckner Coporation, Germany. As a result, the annual product of Tu Phuong BOPP Film Factory will be doubled compared to the current estimate. The Group aims to be the biggest manufacturer and supplier of BOPP film in the domestic market.
Plaschem's ambition is not only focused in Vietnam market but also target exporting the premium BOPP film product to other ries in the world, such as Europe and Asian ries. Recently, Tu Phuong BOPP Film Factory signed a strategic cooperation agreement with the Hanwa Japan partner and major agents in Europe, Asia to distribute the product.
In addition to factory chain such as Tu Phuong Tarpaulin Factory, Tu Phuong Jumbo Bag, Tu Phuong AD Star Bag, Tu Phuong BOPP Film which have been gained a strong foothold in the market, Plaschem Group is reaching out to become one of the most diversified economic groups, focusing on investing in sectors such as Silk Path Resort Hotel and Golf Course chain, Industrial Park Infrastructure, Real Estate Development and Office Leasing, Logistics.